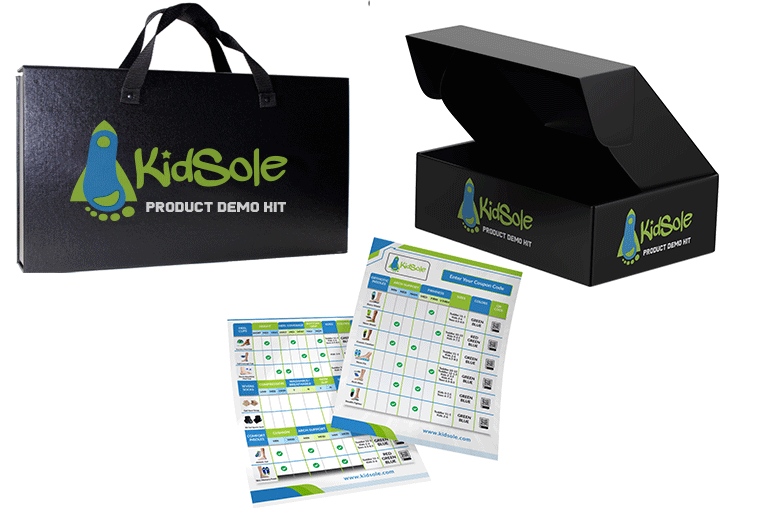 Demonstrate how the proper insole will correct your patient's issue
Actual Orthotics can be removed for instruction then replaced in the kit
Special coupon code for your patient's first purchase
Literature piece to help patients quickly find the orthotic you've prescribed
Demo Kits ship in a custom display case that opens flat to help demonstrate how KidSole products address your patient's foot issues. Demo Kits are provided as a professional courtesy and all we ask is that you pay the $14.99 for shipping.
CLINICIAN DEMO KIT REQUEST
(YOU MAY ALSO USE THIS FORM FOR GENERAL CONTACT)
Thank you for your interest in KidSole products! We help you connect to your patients with educational website aids, first-purchase discounts customized to your practice, and a Demo Kit program to help you demonstrate how KidSole can help correct your patient's foot issues!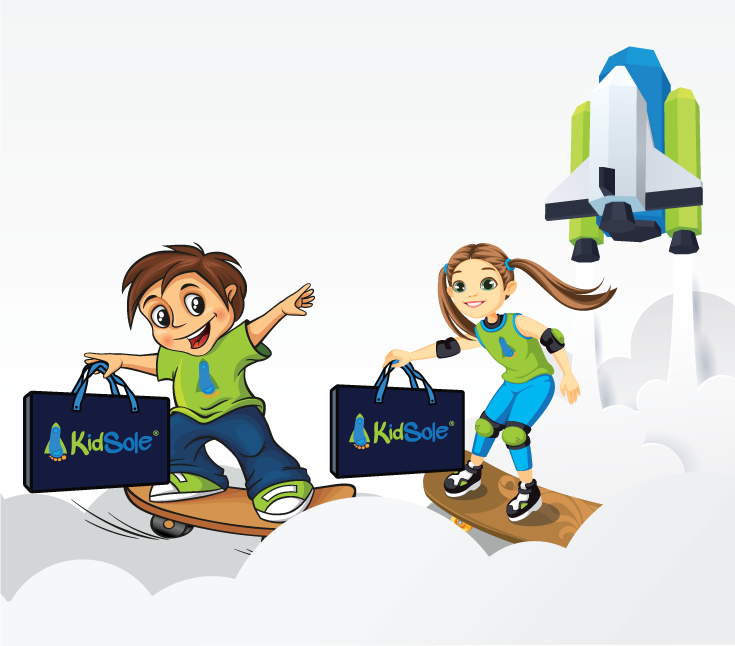 How is KidSole different?
KidSole specializes in insoles for toddlers, children, and adolescents. Period! To maximize your patient's comfort, KidSole is the only brand offering a range of orthotic firmness. We support you at each step of foot correction to enhance patient compliance.
KidSole Products Page
Come visit us at these conferences:
PT conference, EPTC, Los Angeles, CA November 18-22, 2022
Podiatric conference, EPC USA, Orlando, FL January 15-17, 2023